We are absolutely overwhelmed by all the incredible creations that were created for our "Love is in the Air" die cut hearts challenge last week. There were some absolutely adorable cards, layouts, mini albums and various paper craft item, we enjoyed seeing each and every one of them and cannot wait to see what you all create next!
It was a tough decision to choose a winner this week but we were absolutely blown away by all the die cuts and details in this project . . .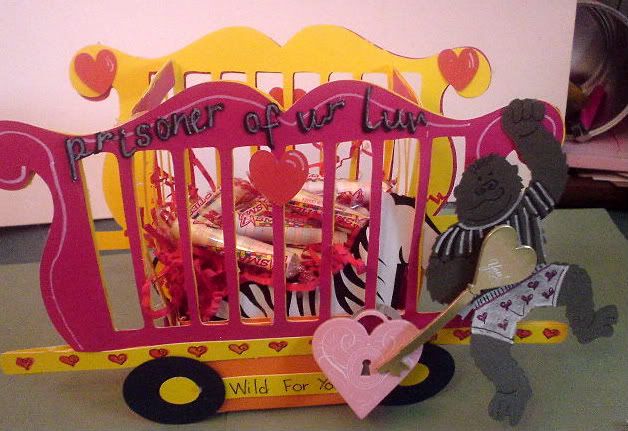 how cute is that? Check out those gorilla heart printed boxers! Such amazing details!!
Here's your award Rhonda and Thanks for playing!